Biography may or may not be the key to history...
...but the biographies of those who served in institutions of government can throw great light on the workings of those institutions. These biographies of Australia's senators are offered not only because they deal with interesting people, but because they inform an assessment of the Senate as an institution. They also provide insights into the history and identity of Australia. Harry Evans, 2000.
This web site presents biographies of Australian senators and clerks of the Senate  who completed their service in the Senate between 1901 to 2002.
The Biographical Dictionary of the Australian Senate is verified, edited and compiled in the Biographical Dictionary Unit of the Research Section of the Australian Senate. Entries have been generously contributed by authors who include historians, biographers, political scientists, journalists, public servants, archivists, librarians, officers of the Senate and other parliamentary departments, former senators and descendants of senators, and others. List of contributors
The Dictionary has the support of an Advisory Board, who provide advice and support based on experience in the subject area and in publishing.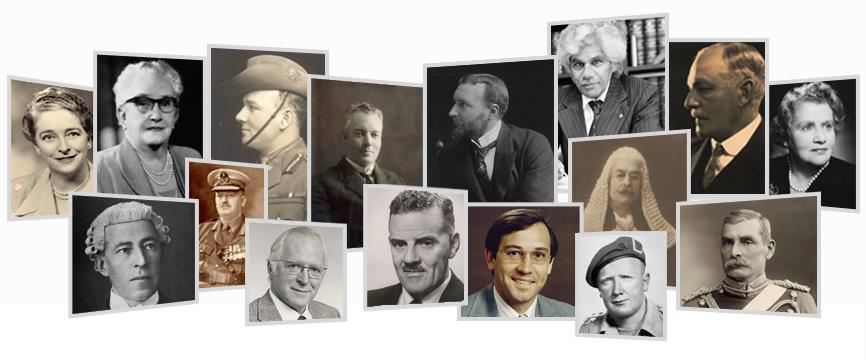 Hard copy editions

The biographies were first prepared for hard copy publication, and volumes have been issued as follows:

Volume 1: 1901–1929, Melbourne University Press, Carlton South, Vic., 2000 - Read introduction

Volume 2: 1929–1962, Melbourne University Press, Carlton, Vic., 2004 - Read introduction

Volume 3: 1962–1983, University of New South Wales Press Ltd, Sydney, 2010 - Read introduction 

Volume 4: 1983–2002, Department of the Senate, Canberra, 2017 - Read introduction

All volumes are available for order on the APH website